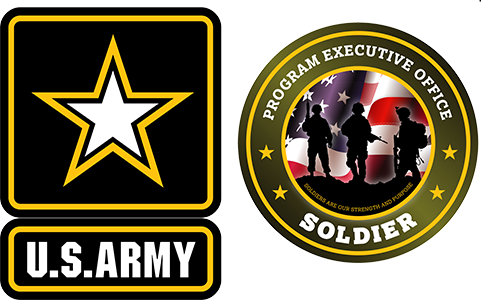 PROGRAM EXECUTIVE OFFICE SOLDIER
Family of Weapon Sights Crew Served (FWS-CS)
Mission
To be used by unit leaders for surveillance and enhanced target engagement and by weapons operators to detect, recognize, and engage targets in all visibility conditions.
Description
The Family of Weapon Sights Crew Served (FWS-CS) System is an uncooled, lightweight, thermal, and visible infrared imaging device used for surveillance and target acquisition on crew served weapon systems during daylight, darkness, adverse weather, and dirty battlefield conditions.
The FWS-CS System includes integrated thermal and day cameras, with digital 1X, 2X, 4X zoom, and an HMD which wirelessly receives weapon sight video. The HMD allows for protective eye relief standoff and use of proper firing techniques/shooting position flexibility for heavy recoiling weapon systems. Use of the HMD enhances overall combat situational awareness. The thermal imaging is enabled by state-of-the-art 10-micron vanadium oxide uncooled detectors on a 1280 x 960 focal plane array.
The day camera is full-color High Definition. The FWS-CS weapon sight also includes a Laser Range Finder (LRF), which provides target range data to a ballistic calculator, allowing for a precise ballistically displaced targeting reticle when using either the thermal or day camera. The high-resolution FWS-CS when used in conjunction with the HMD and LRF enhances the lethality of machine gun teams.
The FWS-CS System mounts to the MIL-STD-1913 rail used with M240B, M2/M2A1, and MK-19 weapon platforms and is interoperable with current/future night vision devices via the Intra Soldier Wireless (ISW) architecture and also includes a wireless Remote and a power cable capable of supplying external power.
Specifications
Weight: < 3.25 pounds
Range: 2,400 meters
Field of View: 9°
Operation Time: 7 hours with one battery change
Power: 6 AA Batteries