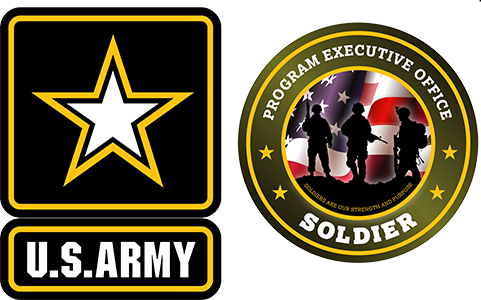 PROGRAM EXECUTIVE OFFICE SOLDIER
Army Combat Shirt (ACS) with Improved Outer Tactical Vest Generation IV
Mission
Provides the Soldier with enhanced protection from small arms threats and fragmentation munitions during ballistic and blast events, while maintaining comfort and maneuverability.
Description
The Generation III/IV Improved Outer Tactical Vest (IOTV) provides protection from shrapnel-producing munitions and 9mm rounds. When used in conjunction with the Enhanced Small Arms Protective Insert (ESAPI) and Enhanced Side Ballistic Insert (ESBI) hard-armor plates, the IOTV provides additional rifle protection to the front, back, and side of Soldier's torso.
Ancillary Components consist of Deltoid protectors compatible with the IOTV, which provides protection from handgun and fragmentation to the upper arm area. Throat, lower back, and groin protection provide additional fragmentation coverage as needed. The IOTV is a side-opening vest that has an increased area of coverage over the Outer Tactical Vest (OTV). It includes multiple adjustment points to improve fit, weight distribution, and load-carriage capabilities. The IOTV has a single point activated quick-release feature added to the front of the vest, which allows a Soldier to doff the vest and its attachments in an emergency situation.
The IOTV comes in 19 sizes, 11 gender non-specific and eight female-specific, including three long sizes. A medium IOTV provides 1,085 square inches of fragment and ballistic protection.