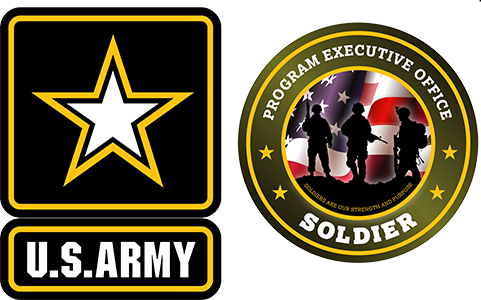 PROGRAM EXECUTIVE OFFICE SOLDIER
Intermediate Cold Flyer Gloves, Green
Mission
Protects the Soldier's hands in a variety of potentially dangerous situations and settings.
Description
Barbed Wire Handlers' Gloves protect the Soldier's hands when they must handle barbed tape, barbed wire, razor wire, and other similar materials. The gloves have a four-finger-and-thumb Clute design with a 5-inch gauntlet. The gloves consist of split-leather cowhide. Cotton flannel lines the leather palms and cotton duck lines the gauntlet areas. Leather strips stapled one-quarter of an inch apart reinforce the palms and the insides of the fingers and thumbs.
Men's and Women's Heavy Duty Gloves are Gunn-cut cowhide or horsehide gloves. The gloves have continuous thumbs with leather welts inserted in the thumb seams. The seams at the base of the fingers also include a reinforcing leather welt, which is upturned to cover the stitching. An additional layer of leather reinforces the palms. The gloves have an adjustable strap and buckle on the back.
Light Duty Utility Gloves (LDUG) are multifunctional but best suited for light work. The March 2008 redesign improved Soldier dexterity, tactility, and comfort by reducing the number of seams in the fingers. The newer three-dimensional shape gives the gloves less bulk.
Fuel Handlers' Gloves (FHG) protect against kerosene-based fuels. The gloves consist of Nomex Simplex knit with leather palms and are liquid-proof and flame-resistant. They provide fuel handlers with maximized protection, performance, and comfort. The gloves have full Gore-Tex® direct grip glove inserts for protection against the fuels. The glove insert also makes this glove waterproof.