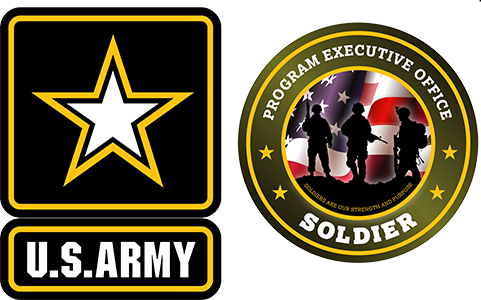 PROGRAM EXECUTIVE OFFICE SOLDIER
Gloves, Cold Weather
Mission
Provides the Soldier with cold weather hand protection in both wet and dry conditions.
Description
Intermediate Cold Weather (ICW) Flyer's Gloves protect against cold weather. Nomex flame-resistant knit fabric protects the back of the hand, and black sheepskin leather protects the inside of the hand from palm to fingertips.
Extreme Cold Weather Fuel Handlers Gloves (ECW FHG) is a waterproof glove with Fire Resistant (FR) liners or lining to provide warmth in Extreme Cold Weather (ECW) for short periods of time. Must also be quick drying and cannot become heavy when soaked with fuel.
Extreme Cold Weather (ECW) Mitten Set is worn over other hand wear to provide extra protection in extremely cold climates. In situations requiring dexterity where the mittens must be temporarily removed, the Soldier can easily secure the mittens with the included suspension harness. The ECW Mitten Set includes the outer shells, removable insulation, and a cotton tape and cotton braid suspension harness. The outer shells of the mitten set consist of wind-resistant and water-repellent cotton/nylon blend. They have deerskin leather palms and have wool pile material on the backs of the hands. The removable insulating liner is made of polyester batting and has a lightweight rip stop nylon cover fabric. The mittens have a long gauntlet with adjustable closure straps across the tops of the wrist gauntlet.
Soldiers wear Cold Weather Trigger Finger (TF) Mitten Shells in temperatures too cold for five finger gloves. They provide added dexterity over the ECW mitten by having trigger fingers. The shell is a wind-resistant and water-repellent cotton/nylon blend with leather palms, thumb compartments, trigger finger, and combined second, third, and fourth finger compartments. The mitten shells have long gauntlets with elastic around the top, a tape loop at the top for attaching a suspension cord, and an adjustable closure strap on the back across the wrist. The mitten shells have insulation across the backs of the hand and around the fingers. The TF Mitten Shells can be worn with or without the Cold Weather Trigger Finger Mitten Inserts.