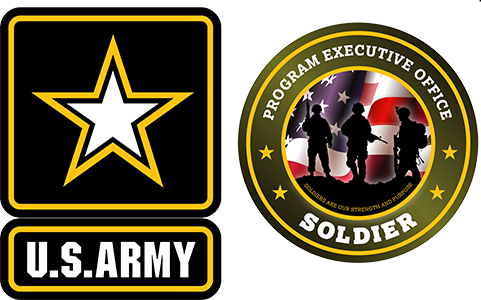 PROGRAM EXECUTIVE OFFICE SOLDIER
Monocular Night Vision Device (MNVD), AN/PVS-14
Mission
Provides Soldiers with the capability to engage and execute close combat, combat support, and combat service support operations in very lowlight (starlight) conditions.
Description
The AN/PVS-14 Monocular Night Vision Device (MNVD) is a head- or helmet-mounted passive device that amplifies ambient light and very near infrared energy to enable night operations. The system operates in conjunction with rifle-mounted aiming lights.
The AN/PVS-14 incorporates an infrared (IR) illuminator with a momentary and continuous-on switching function. IR operation, and low-battery indicators display within the Soldier's field of view. The AN/PVS-14 has a lightweight, fully adjustable military head-strap which allows for comfortable long-term use.
A wide range of optional accessories includes high-magnification lenses and a helmet-mounting bracket. The AN/PVS-14 can mount to the M16 Rifle/M4 Carbine receiver rail.
Specifications
Weight (total system) 1.2 pounds, including battery and helmet mount
Magnification: 1x Range: 150 meters
Operational time: ≥ 20 hours
Power: One AA battery