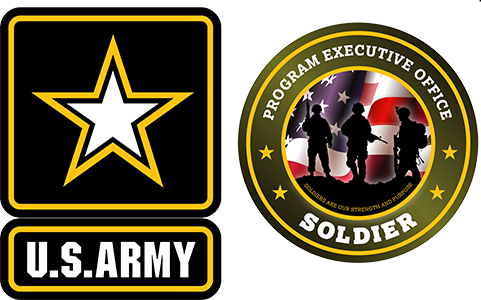 PROGRAM EXECUTIVE OFFICE SOLDIER
Clip-on Sniper Night Sight (CoSNS), AN/PVS-30
Mission
Enables the Sniper to acquire and engage targets using the M110 Semi-Automatic Sniper System (SASS) and XM2010 Enhanced Sniper Rifle (ESR) during periods of limited visibility and at low-light levels.
Description
The AN/PVS-30 Clip-on Sniper Night Sight (CoSNS) is a lightweight, in-line weapon-mounted sight used in conjunction with the day optic sight on the M110 SASS and the M2010 ESR. It employs a variable gain image tube Snipers can adjust depending on ambient light levels. When used in conjunction with the M110 and M2010 day optical sight, it provides for personnel-sized target recognition at quarter moon illumination in clear air to a range of 600 meters.
The CoSNS has an integrated rail adapter that interfaces directly to the MIL-STD-1913 rail for quick and easy mounting to or dismounting from the weapon. The CoSNS allows a Sniper to maintain the current level of accuracy with the M110 and to deliver precise fire within 1 minute of angle.
Use of the CoSNS does not affect the zero of the day optical sight and allows the M110 and the M2010 to maintain bore sight throughout the focus range of the CoSNS and the M110 and M2010 day optical sight.
Specifications
Weight: < 3.5 pounds
Man-sized target recognition: ≥ 600 meters
Focus range: 25 meters to infinity
Power: One AA Battery Operational Time: 30 hours on one AA lithium battery (battery life dependent on temperature)