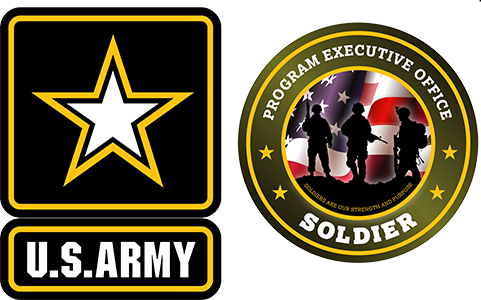 PROGRAM EXECUTIVE OFFICE SOLDIER
Multifunction Aiming Light (MFAL), AN/PEQ-15A
Mission
Enables laser pointing and precision aiming in visible or infrared spectrums.
Description
The Multifunction Aiming Light (MFAL) family includes the AN/PEQ-15 Advanced Target Pointer Illuminator Aiming Light (ATPIAL) and the AN/PEQ-15A Dual Beam Aiming Laser–Advanced2 (DBAL-A2). The AN/PEQ-15 and AN/PEQ-15A class 3B MFAL devices replace the AN/PAQ-4C.
The infrared (IR) and visible aiming lasers are co-aligned. Soldiers can use the visible laser to bore-sight the device to a weapon without the need of night vision goggles. The IR lasers emit a highly collimated beam of IR light for precise weapon aiming, as well as a separate, IR-illuminating laser with adjustable focus. Soldiers can also select a visible red-dot aiming laser to provide precise aiming of a weapon during daylight or night operations.
Soldiers can use AN/PEQ-15 and AN/PEQ-15A IR lasers as hand-held illuminator pointers, or weapon-mount them with included hardware.
Specifications
AN/PEQ-15
Weight: 7.5 ounces
Effective range:

IR lasers: 600 meters low power/2,000 meters high power
Visible laser: 25 meters in daylight, but not in direct sunlight

Operational time: 5 hours with lasers(s) on Dual High
Power: One DL 123, 3-volt battery
AN/PEQ-15A
Weight: 8 ounces
Effective range:

IR lasers: 600 meters low power/2,000 meters high power
Visible laser: 25 meters in daylight, but not in direct sunlight

Operational time: 5 hours with laser(s) on Dual High
Power: One DL 123, 3-volt battery