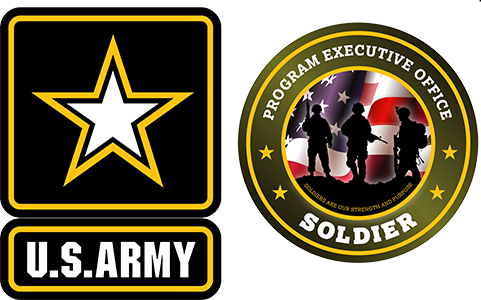 PROGRAM EXECUTIVE OFFICE SOLDIER
Soldier Tactical Power
Mission
Develop, acquire, and field expeditionary, lightweight Soldier power solutions to enable Soldier Lethality. Soldier Tactical Power supports extended mission duration*, facilitates mission command, and improves individual situational awareness and effectiveness while engaged in dismounted operations in any environment. It is an organic, rapidly deployable, lightweight system that stores, generates, manages, and distributes energy at the Small Unit level with integration achieved through Adaptive Squad Architecture.
Description
The current Soldier Power portfolio consists of the Squad Power Manager (SPM), the Universal Battery Charger (UBC), the Universal Battery Charger-Lite (UBC-L), the Integrated Soldier Power and Data System (ISPDS), and the Conformal Wearable Battery (CWB).
The SPM is a lightweight portable power management system that can provide device power or battery charging for up to four devices, including tactical radios, DAGRs, laptop computers, and USB powered equipment. It can use power from solar sources, AC, military disposable batteries, NATO vehicle standard interface as well as civilian vehicles. The UBC can replace multiple specialized chargers used by the Army. It is a ruggedized charger that supports the most common lithium ion batteries in use including the BB-2590, AN-PRC 148/163/154, CWBs, and USB 2.0 devices.
The UBC utilizes a modular design, allowing it to adapt the future battery needs of the Army. The UBC-L provides a lightweight, rugged option to recharge military batteries and USB devices at the Squad or Soldier level. It allows for simultaneous and cable-free charging for two of each of the following batteries: AN/PRC-148/152/163, BB-2590, CWB, and USB devices.
The UBC-L incorporates High Power Inductive (Wireless) charging for compatible smartphones, and it can also scavenge power from two user-selectable ports. The ISPDS distributes power and data to radios and other Soldier-worn connected devices using a central power source (the CWB). It optimizes distribution to all connected devices through the use of five input/output connections.
The CWB is a rugged, ergonomic, and flexible battery pack that provides 150 watt-hours of energy. It's thin, lightweight, and flexible design allows for safe operation and conformation to a Soldier's front, back or side ballistic plates.