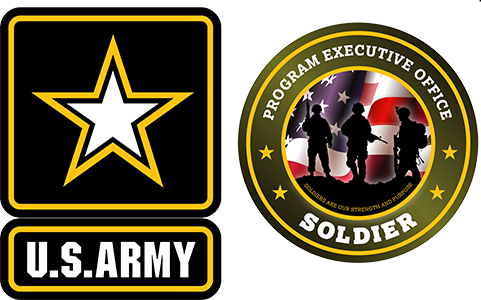 PROGRAM EXECUTIVE OFFICE SOLDIER
Common Helmet Mounted Display, Night Version (WCNDA – WAVES Color Night Display Assembly)
Mission
Provide increased situational awareness by providing pilots with flight symbology, enabling them to fly with their heads up and eyes looking outside the cockpit.
Description
The CHMD is a helmet-mounted display that provides heads up and eyes out capability to the aviators, which increases pilots' situational awareness.
The CHMD consists of both a day and a night module: the Wide Field of View Color Day Display Module (WCDDM) and the WAVES Color Night Display Module (WCNDM). Both displays provide essential aircraft symbology from the Advanced Sight and Display Computer (ASDC) to the right eye of the aviator. The WCDDM attaches to the helmet via the existing Night Vision Goggle (NVG) mount and projects a color SXGA 1280 x 1024 pixel image over a 30 degree x 22.5 degree field of view.
The WCDDM does not require any personal fitting and follows the NVG adjustment concepts and ergonomics. The WCDDM is frangible and mounted outside the visor and is fully compatible with Aviation Life Support Equipment (ALSE). The WCNDM mounts to the current AN/AVS-6 Aviator's Night Vision Imaging System (ANVIS) by removing and replacing the right eye piece of the AN/AVS-6 with the WCNDM.
The WCNDM meets the ANVIS specification (MIL-PRF-49425) and adds less than .0125 lbs to the NVG weight. In the event of a WCNDM failure, the aided night vision capability (without symbology) is retained via the ANVIS battery pack power.